SBL Home Medical Equipment
1611 Veterans Ave., Suite T
Vandalia, IL
618-699-4502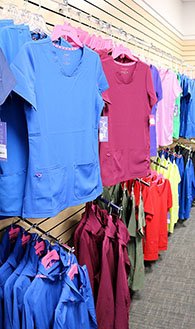 SBL Home Medical Equipment is a durable medical equipment company that rents and sells medical equipment that helps people maintain their independence in the comfort of their own homes.
What sets us apart from other providers is the personal training and education we provide to all our customers. Our technicians deliver and install the equipment to homes in a 20-county area. They spend the necessary amount of time teaching people and their caregivers how to use the new equipment and where to call for assistance should the need arise.
Our staff is highly trained and has more than 60 cumulative years of home medical experience.
Some of our equipment includes:
apnea monitors
bariatric equipment
bathroom safety supplies
bili lights
blood pressure cuffs
canes and crutches
CPAP and BiPAP
CPMs

hospital beds
in-home oxygen
nebulizers
portable oxygen
pulse oximetry
stethoscopes
uniforms and foot wear
walkers
Each new visit includes:
appropriate patient and caregiver education
coordination of care with physician and home health agency
home safety assessment
respiratory assessment by a credentialed respiratory therapist when oxygen equipment is prescribed
The referring physician or hospital can call our office directly and order the necessary equipment. We'll obtain other important information and work in conjunction with discharge planning to make arrangements to deliver and set up the equipment.
We are on call 24 hours a day, seven days a week.
Services are provided to area residents in their homes in a 19-county area including Clark, Coles, Cumberland, Douglas, Edgar, Effingham, Moultrie, Shelby, Bond, Clay, Crawford, Fayette, Lawrence, Jasper, Marion, Montgomery, Piatt, Richland and Wayne counties.
For more information contact SBL Home Medical Equipment:
217-235-0660 - Mattoon • 300 Coles Centre Parkway
217-347-7372 - Effingham • 903 N. Maple St.
618-699-4502 - Vandalia • 1611 Veterans Ave, Suite T
1-800-345-3191 - Toll Free